Gathering at the Cottage
Click on a service below for more information:

Gathering at the Cottage

Rituals
Day Packages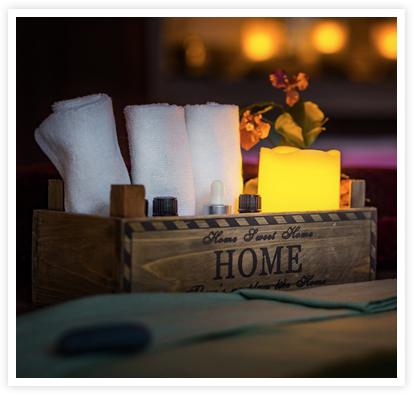 ---
Gathering at the Cottage
Reserve the Cottage and our specialists for:
Office parties / holiday office party
Bridal Shower / Birthday Parties
Girls Night Out
A relaxing sunday brunch at cottage
20% service charge. Privacy rental fee might apply depending on number of guests
---
Bridal Shower or Party Packages
Bridal shower or party packages: can be customized to fit your specific requests. For party of six or more. Sip wine or mimosa, herbal teas and enjoy a delectable array of fresh fruits, cheeses and sweets, made fresh for you. Able to customize.
Choose from:
Option 1: Refresh and Revive - $129 per person Monday - Wednesday ($139 Thursday - Saturday)
Revitalizing express massage
Hand treatment
Pick me up facial
Option 2: Relax and Revitalize - $149per person ($159 weekends)
Relaxing aromatherapy massage
Foot rescue
Hand paraffin or mask
Face glow with collagen mask
Note: able to customize services to fit your specific party/shower desires.
---
Happy Hour for the Soul (max 3 people)
A casual gathering for some chatting over hot tea or mimosas. Includes waterless Keratin foot treatment , collagen hand mask or paraffin dip... Do it yourself face treatment.... Hand or feet rub.... $69 PP week days only.
---
ME AND FRIENDS SPA TIME (max 6 kids 4 to 12 years old)
Pick your flavor pedicure: Bubbly warm scented foot soak, aromatic mask, steaming towels wrap, buttery feet massage
Do it yourself facial fun
Scalp or hand massage
30 min $45per person. Make it 1hr, includes Hand treatment and Nail polish $65per person Sweet treats and flavored drinks included
Modification on package for party over 6. Rental fee applies to reserve SPA for the gathering.
---
Girls Night Out ( 5 to max 8 people )
For party of five to eight people. After 5pm evening at the cottage. Start at the spa and enjoy an evening in downtown Jensen beach. Live music, great restaurants, unique shops. Jamming Jensen every Thursday night.
Thursday, Friday and Saturday. $139 per person (subject to change on holidays)
Get me ready massage
Hydrating hand treatment
Express facial refresh
Sip and share tray of sweets, cheese and fruits...wine, herbal tea or mimosas.....
---
Reserve your princess birthday party or bridal shower/party TODAY! Prices are subject to change. All packages are customizable to fulfill your desires.
Spa Parties: Spa parties must be reserved in advanced. Parties are considered four guests or more. There is a 50% deposit required at the time of reserving the cottage. Our 72 hour cancellation policy applies. Spa Menu and prices are subject to change.
---
DAY PACKAGES
JUST FOR ME PACKAGES (individual)
On The Cottage - 150 min / $249:
Revitalizing foot treatment : detox foot soak, refreshing foot and leg scrub, specialty treatment mask, heel treatment, warm towels, cooling massage
Hand treatment: scrub and mask for renewing and hydrating..
Relaxing aromatherapy relaxation massage
Healthy Facial with collagen or oxygen treatment
Just for Him: Designed with the man in mind - 100 min / $199:
Sport massage
Back exfoliation
Foot and hand treatment with reflexology
Refreshing facial treatment
Scalp massage
A Taste of the Cottage - 60 min / $99:
Relaxing massage
Express facial
Hands and feet glow
---
Mommy and Me Packages (For kids 4 to 12 years old)
There is Nothing better than sharing memorable quality time with your little one or not so little anymore. Choose from any of the following or customize a package JUST FOR YOU.
Express Mom & Princess Escape - 35 mins / $90:
Side by side feet and hand treatment.
Warm scent Foot soak
Aromatic leg and feet scrub
Relaxing feet and hand massage
Ultimate Mom & Princess Escape - 50 mins / $145:
For the Mom, choose from:
Healthy facial
Relaxation massage
Hand and foot rescue
For the princess:
Face cleanse
Hands and feet facial
Nail polish
---
Couples massage
Embark on a journey with your significant other, friend or loved one. Unplug from the world and tap into the spirit of togetherness. Not just a massage but but an experience that will create long time memories.
Couples Relaxation Massage - 50min / $159:
---
Don't see what you want here? We will customize to fit your needs.